Touchscreen Temperature Recorders
Touchscreen Temperature Recorders ECO 3000T series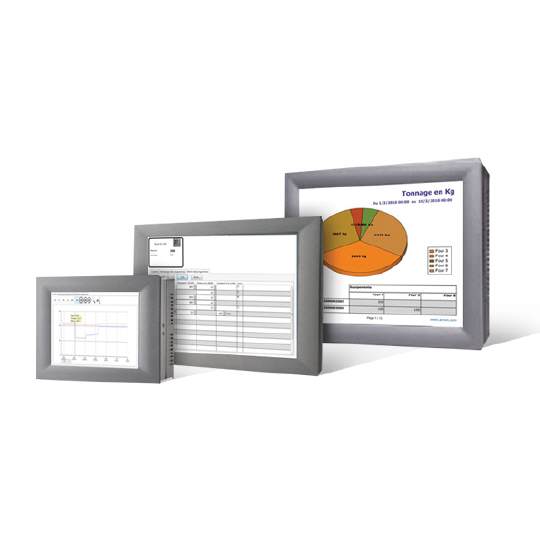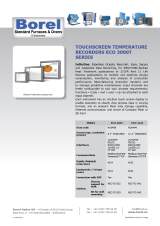 Product Description
Paperless Secure and Adaptable Data Recording. To monitor and optimize energy consumption, monitoring and analysis of production performance (Manufacturing Execution System) and to manage predictive maintenance. Each instrument has an intuitive touch screen display to enable operators to clearly view process data.

Features : Touchscreen LCD display, 5.7'' or 12.1'', RS485, TCP/IP and USB, Possible connection of bar-code readers, Local and network printing, Audit trail with time stamp (21CFR P11 and Nadcap), Modbus TCP and RTU master and slave, TCP/IP communication with Siemens S7 (TCP/IP), FTP client and server, Fanless & slim design, Custom graphic display, Adaptive recording
Batch function: start-stop program function, Concept of equipment, data groups, Electronic signatures, Time synchronization (SNTP),
Event inputs, Web server, Totalizers, counters, timers, Technology functions available (%C, kN, kO, ...), User functions easy to attach.
Benefits : User-friendly and intuitive, Extensible and modular hardware/software, Open, easily integrated with ERP 100% secure data.

Options : Back-up and remote data archiving, Integration with ERP, Remote visualization and data archive, Specific screens for capturing production monitoring informatio, Barcode reader.
Model
Screen type
Communication
Inputs channels (min/max)
Equipments / Groups (max)
Chassis support for desk
Kit for wall mounting
ECO-3057
5.7"
Modbus RTU/TCP
Siemens - S7/TCP
4/16
4 / -
ECO-3121
12,1"
Modbus RTU/TCP
Siemens S7/TCP
4/32
8/32
REC-TL-042
REC-TL-043
Download product data sheet


See also